Let white turn to colour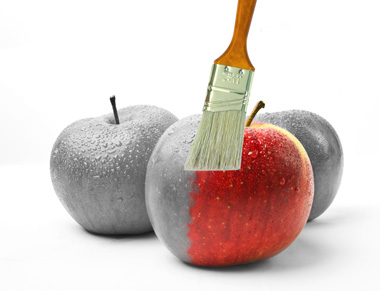 With wet & change ink, a small amount of water is all it takes to make the message visible, or to make an image appear. When it becomes moist, the white panel or the white text changes into colour. This is an ideal application for promotional campaigns. You can produce special colourful cards for children and white posters that become a sea of colour when it rains.

Ask a Silk Screen Holland print specialist about the printing requirements of this new moisture-sensitive ink. We'd be happy to help you consider the possibilities.